THK's Inch Series of Linear Bushings. (POWER LINEAR BUSHING) The POWER LINEAR BUSH has extremely smooth and quiet motion due to a uniquely designed ball retainer and outer sleeve. They are constructed of engineering polymer, which is lightweight, low friction and highly wear-resistant.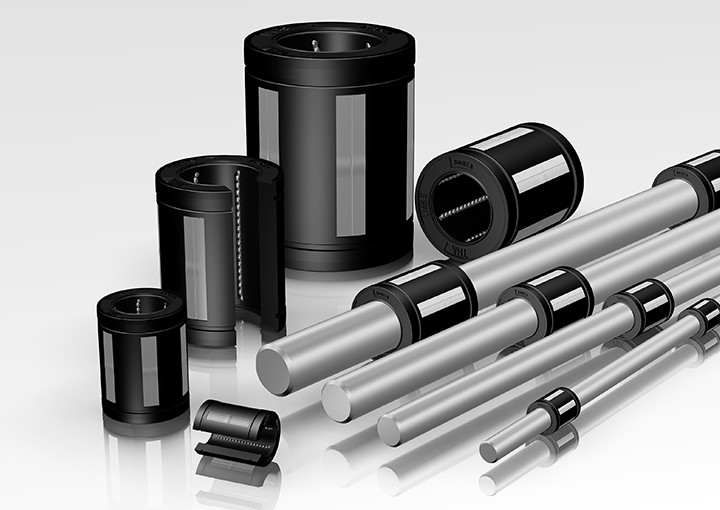 Hide Filters
Show Filters
Shopping Options
Floating ball plate features offer self alignment and clearance adjustment, and light weight retainer and outer sleeve offer silent operation.
It is a case unit where the standard type of Linear Bushing is incorporated into a small, lightweight aluminum casing. This model can easily be mounted simply by securing it to the table with bolts.